While two terms within the industry ,"Lean Manufacturing" and "Low Cost Manufacturing" are often used interchangeably, they actually have slight differences as each refer to the method and techniques of the manufacturing industry, respectively.
While low cost manufacturing focuses on the optimization of all manufacturing expenses and costs, particularly on a large scale with outsourcing, lean manufacturing concentrates on the efficiency of resources such as materials, methods and human capital. Both seek to improve productivity and eliminate waste.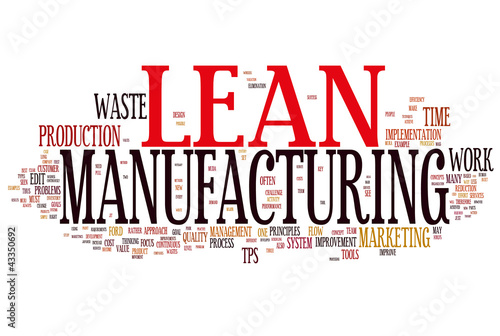 Throughout history manufacturers have faced constant challenges such as reducing costs, fluctuating demands for goods, and scarcity of raw materials. Recently, the rise of demand with an increasingly globalized economy have helped offset some of the traditional obstacles facing manufacturers. Because manufacturing has no longer remained exclusive to local producers and factories, the search for reliable, low cost manufacturers has expanded across the globe. Contemporary manufacturing solutions are often best achieved through a combination of optimized manufacturing overseas and outsourcing. This strategy is the ideal version of lean manufacturing.
Another tenant of lean manufacturing is the reduction of waste and optimization of manufacturing strategies. The definition of "waste" has also expanded to include any resources that do not benefit the consumer directly nor improve an organization's profitability whereas in the past, the term was mostly limited to raw materials.
Lowering Manufacturing Costs 
While traditional tactics such as optimizing production and streamlining supply chains through has helped many company executives with their cost reduction, such methods can now be fused with effective low cost manufacturing strategies to provide companies with greater flexibility to use the resources at their disposal more efficiently and eliminate waste. While outsourcing manufacturing services can cuts costs and provide many benefits to companies, it is just as important to understand the basics of a global manufacturing industry and work with an experienced, proven partner that can help your organization weave through the intricacies and nuances that accompany an overseas, outsourced manufacturing strategy.